Elementary Parents: remember this week we will be celebrating our ❤️Pittsburg State University Gorillas 💛 and 💙Colgan Panthers🤍! On Thursday (9/1), our Pittsburg community will be celebrating Paint the Town Red. ❤️K-6 Students can wear red or PSU shirts to school with their uniform shorts/skirts/jumpers. On Friday (9/2), we kick off our SMC Panther football season with our first game against the Frontenac Raiders. 💙K-6 Students can wear blue and white or Panther shirts to school with their uniform shorts/skirts/jumpers.
Let's Go! Time for the Lady Panther volleyball team to hit the court. Digital volleyball rosters can be found for each game at:
www.OLLsmc.org/colgan_volleyball
Tonight's rosters have been added.
Parents and Panther Fans, we are seeking gate workers for JH and HS home games. Sign-up online via the following links. HS Volleyball: OLLsmc.org/gate-volleyball HS Football: OLLsmc.org/gate-football JH Sports: OLLsmc.org/gate-JH Questions, email Mr. Spencer at
SpencerC@OLLsmc.com
Panther Fans! Are you ready for some football? Digital football rosters can be found for each game at:
www.OLLsmc.org/colgan_football
Tonight's Jamboree Roster has been added.
Congratulations to our 2022 Football Homecoming Court. Ladies-in-waiting are Juniors Lily Brown, Polona Kalan, and Mahni McLaughlin. Senior Queen Candidates are Kinley Crossland, Greta Ison and Ali Scripsick. Queen will be announced during the Sept 23 game against Southeast!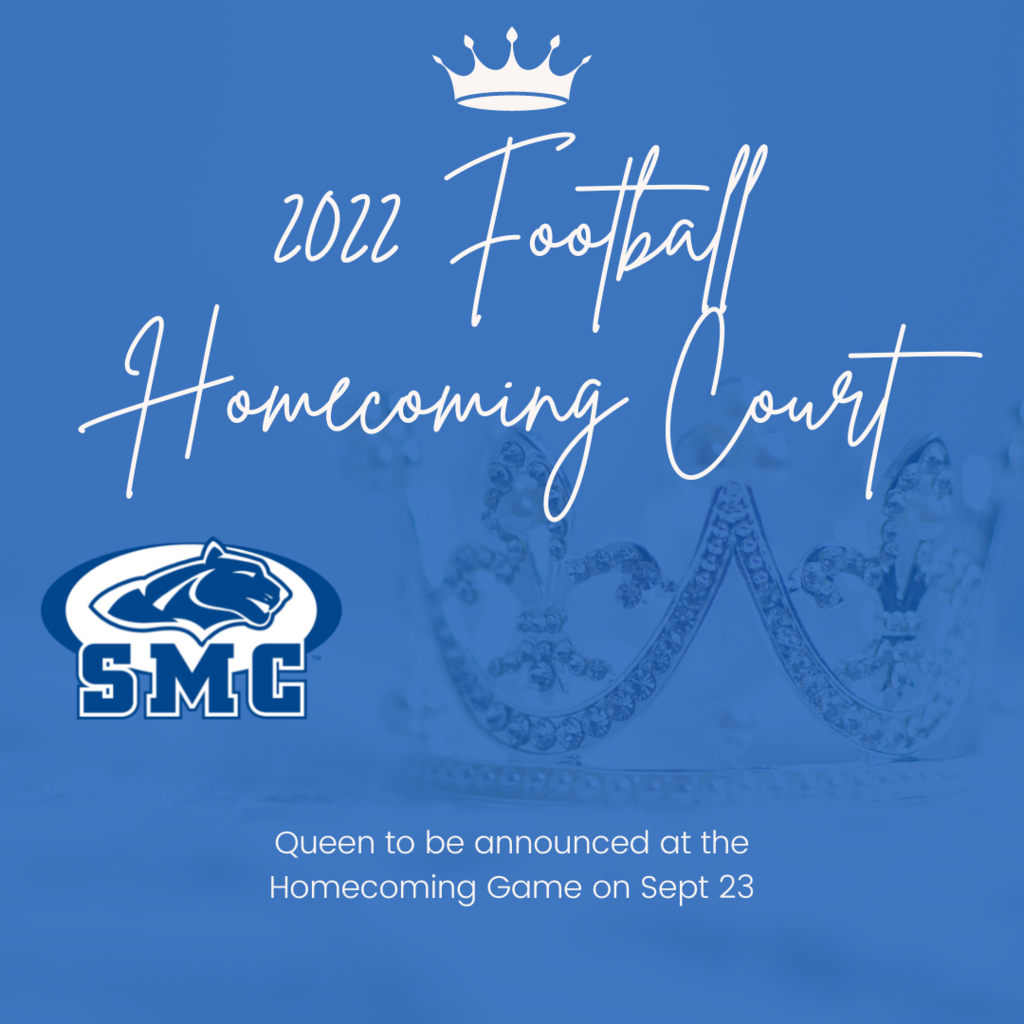 SMC Booster Club Kickoff on August 28 at 6pm has been moved to SMC Fieldhouse. All Panther fans are invited to meet our teams and enjoy ice cream with us!
Panther Fans! Fall Sports and Spirit shirts are available for purchase at
www.colganstore.com
. Click through the menu bar at the top to see shirts from Booster Club, Volleyball, Football, and Cross Country. (Girls Golf yet to come.) DEADLINE is August 28th.
SMC 7-12: Auditions for "Fiddler on the Roof" will be on Monday, August 29th from 3:30-6:30pm in the Auditorium. Students should bring a pen/pencil and have a 2 minute song prepared. Questions, contact Mrs. Wade at
WadeL@OLLsmc.com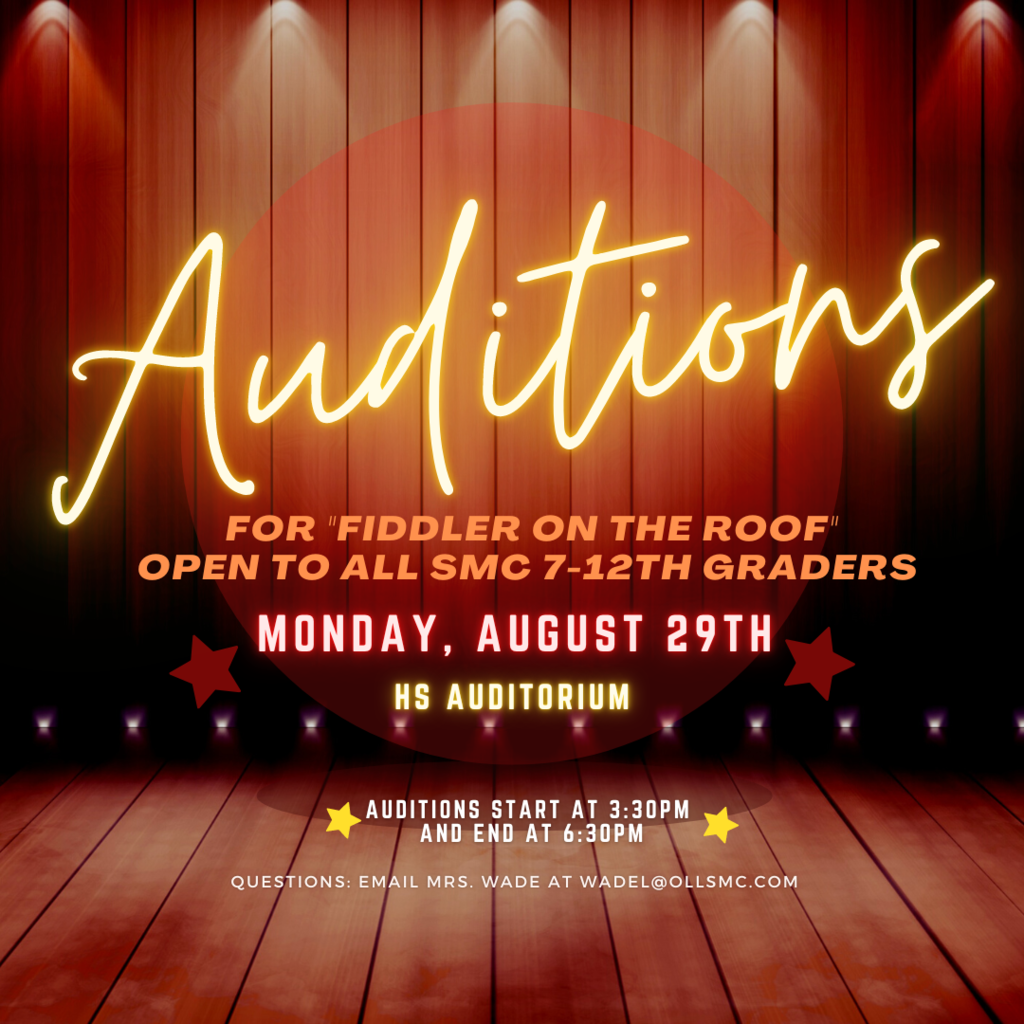 7th grade orientation is tonight: Monday, August 15. Meet in HS commons area at 7pm. One parent and the student are required to attend. Students will setup their lockers tonight. *Please note, this Sunday's bulletin was incorrect in saying this orientation is Tuesday 8/16.
Most Common Online Registration Questions: I never received a unique submission ID for my Stewardship Verification. How do I complete this form? Answer: You must complete a new Stewardship Commitment Form in order to receive the code you need. If you mark "NO" to this questions, instruction box will pop-up with more instructions and a link to complete this form. Each year members of Our Lady of Lourdes Parish are asked to complete the Stewardship Commitment Form. Completion of the Stewardship Commitment Form is required for all parents with children in St. Mary's Colgan Catholic Schools: This includes preschool, elementary, junior high and high school. Please remember, your online registration forms are not complete until you have completed our Stewardship Commitment Form.
Our K-3, special education, and Title teachers are training today with a representative from Reading Horizons.  They are learning how to teach our youngest learners strong foundational reading skills!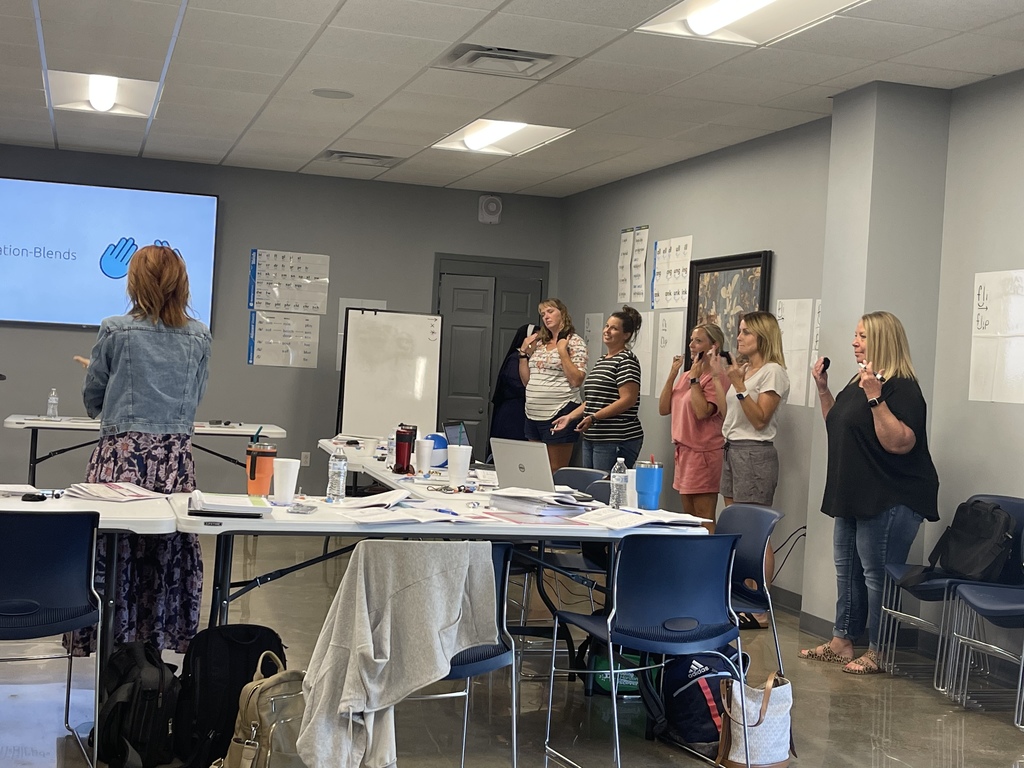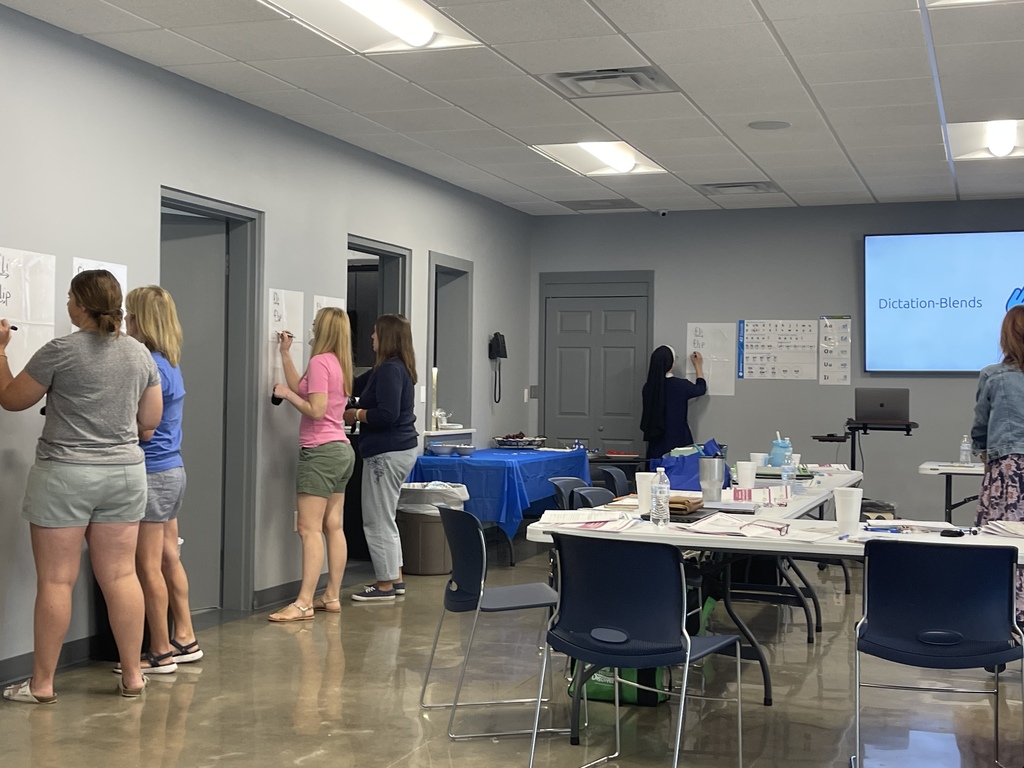 We are pleased to announce that Mr. Eric Wilson will be our new HS Softball Coach, in addition to his current duties for the school and parish. Congratulations Coach Wilson!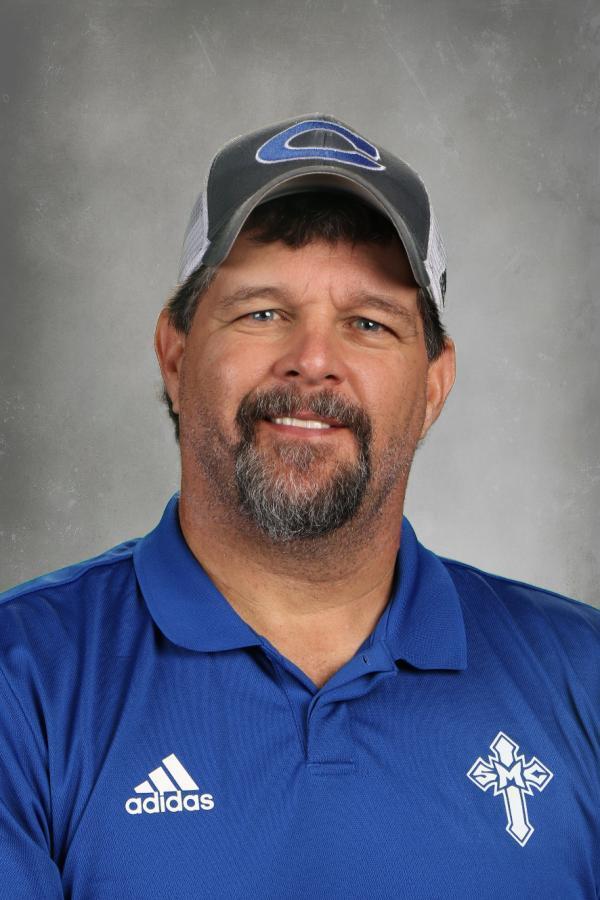 Our new teachers were welcomed to training today at Magdalen Elementary School in Wichita by the Kapaun High School cheerleaders!  We are so blessed to have these dedicated teachers joining our Panther team!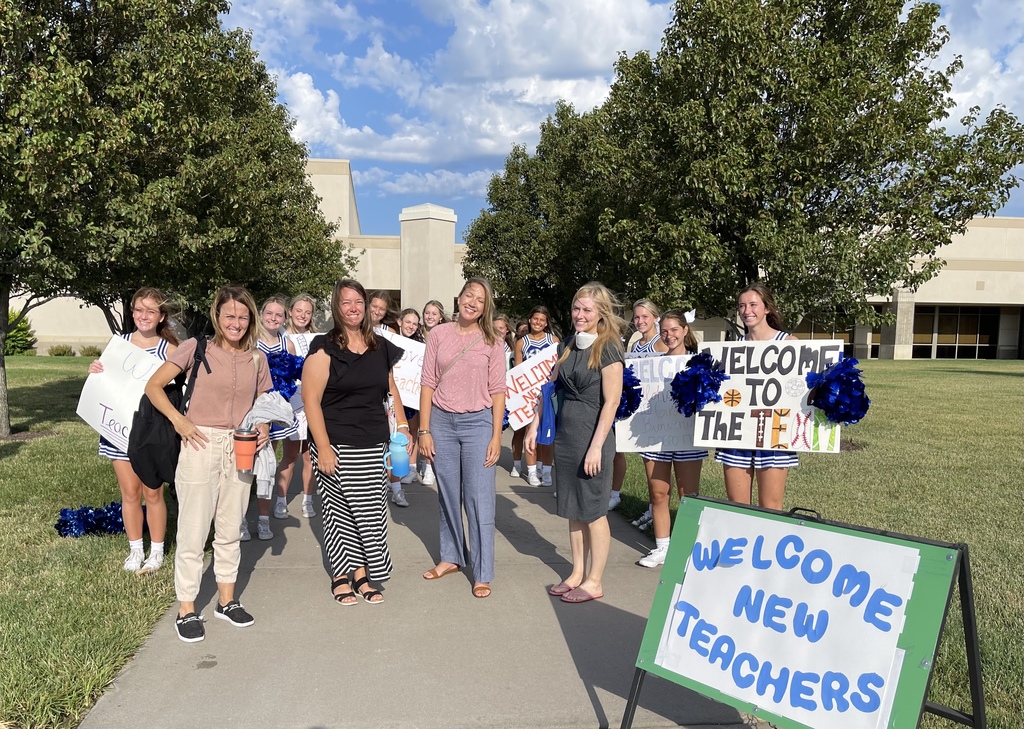 SME/SMC: Used Uniform Sale on Sun, July 31 from 10am-2pm in St. Mary's Elementary Commons. Only cash or check accepted.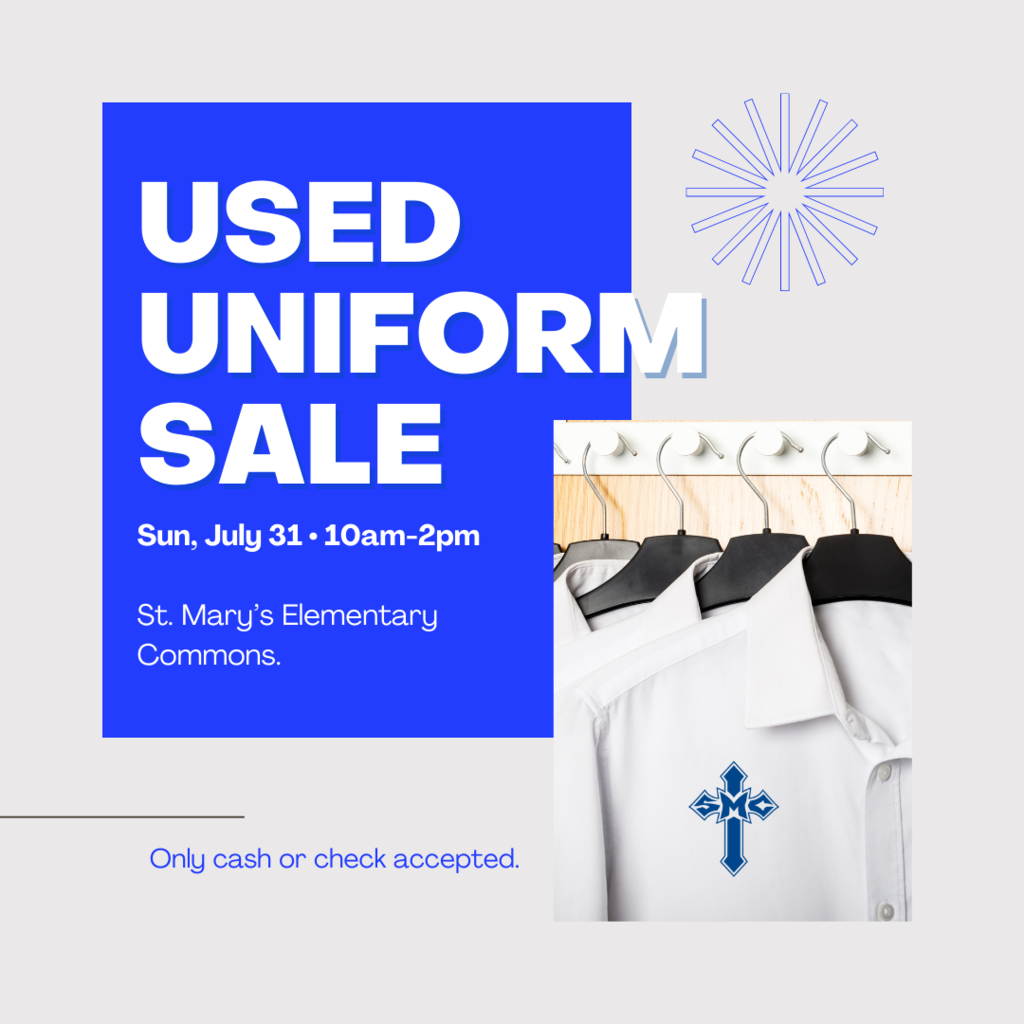 Last Call for SMC Booster Club's Happy/Personal Ads. Ads for all 9th-12th graders welcome! DO NOT MISS THIS OPPORTUNITY AS NO ADS WILL BE ACCEPTED AFTER AUGUST 1st, 2022 Go to OLLsmcschools.org/bc-personal-ads2022
CALLING ALL PANTHER FAN PHOTOGRAPHERS! We looking for the best "We are Colgan" Panther Sports or Activity photos to be included on our website. Pick your TOP 3 (max) favorites and send them to
communications@ollsmc.com
. Please only submit photos you have taken.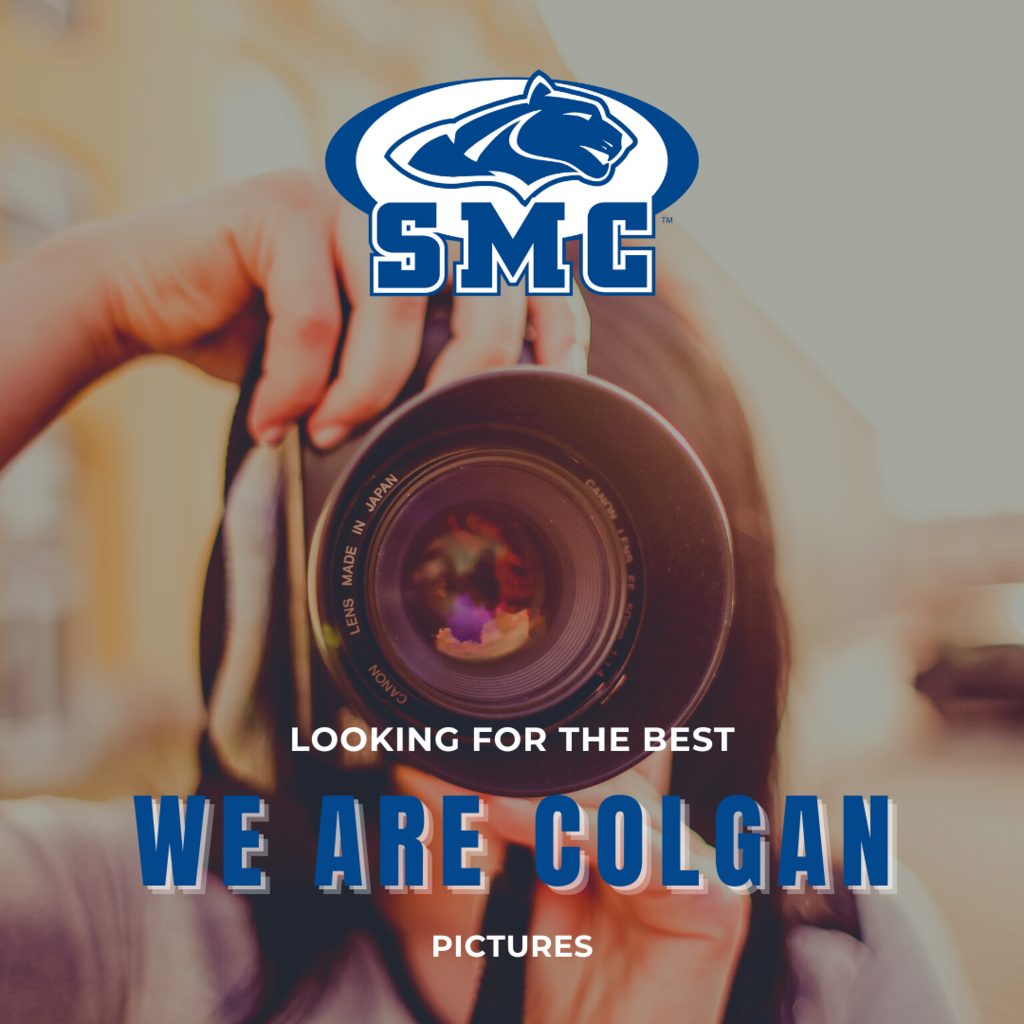 SPORTS PHYSICAL FORMS All SMC 7th-12th grade students who plan to participate in school sports, including cheer and dance, must have a physical and SMC Medical Forms completed each year. Forms can be downloaded from our website at OLLsmcschools.org/sports-physical
School Lunch Menu for August has been posted and can be found at OLLsmc.org/lunch
Hey Panther Fans! Our 2022 HS and JH Fall Sports Schedules have been published! Find Football, Volleyball, Girls Golf, and Cross County schedules on our website at
www.OLLsmc.org/panthers
#gobigblue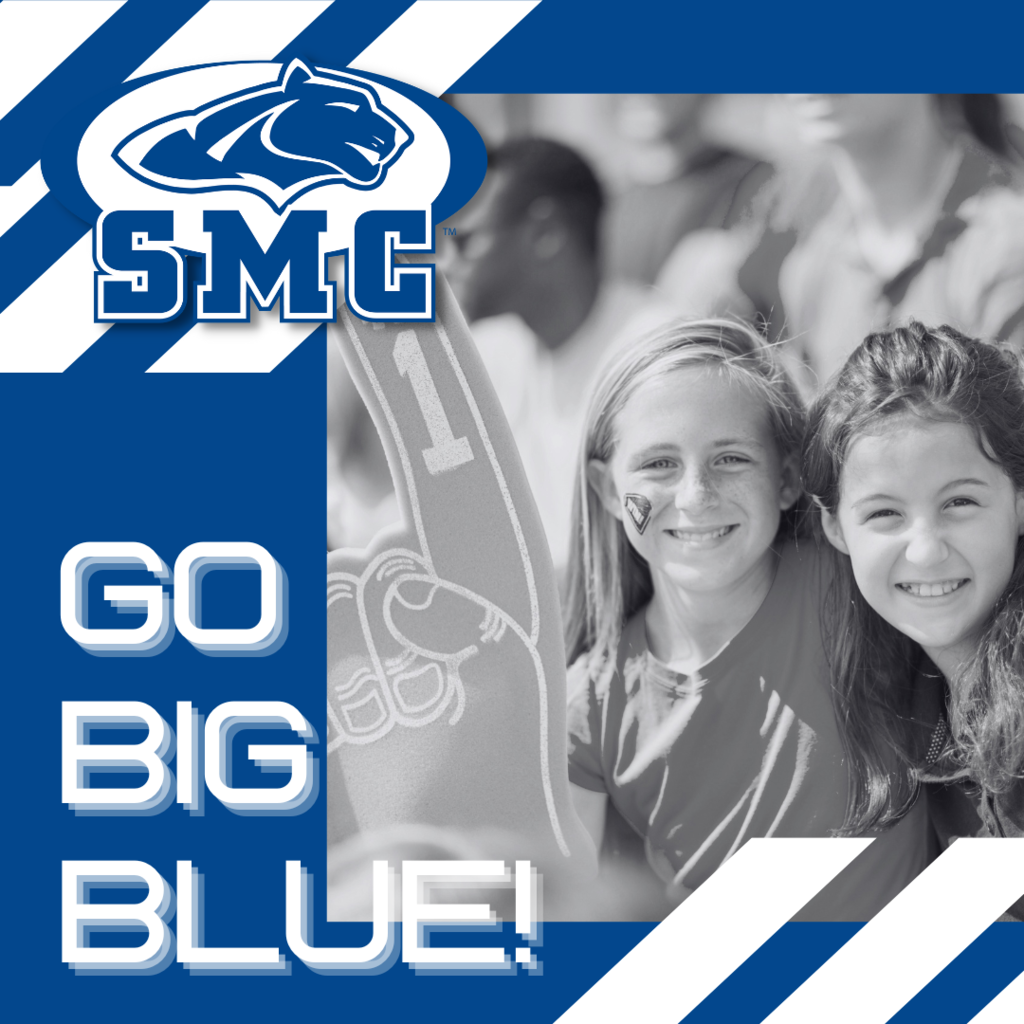 Don't miss your chance to WIN! Families who complete ALL back-to-school registration forms in PowerSchool by 7/31/22 will be entered for a chance to win some SMC Panther goodies. ALL new and returning, PreK-12th grade students will need forms completed under both the General and Enrollment tabs to be entered. Prizes will include SMC Panther gear, a custom OLL/SMC Rosary (courtesy of SMC Alumni Association), and one family pass to all home games (courtesy of SMC Booster Club)! Winners will be drawn the week of 8/1.